DEA's Pot Eradication Budget Should be Cut in Half, Congress Suggests
The Drug Enforcement Administration is not having a great year.
The chief of the agency stepped down in April under a cloud of scandal. The acting administrator since then has courted ridicule for saying
pot
is "probably not" as dangerous as
heroin
, and more recently he provoked 100,000 petition-signers and seven members of Congress to call for his head after he called ...
[Read More]
Friday, November 27th | Posted by Beenthere2Hippie | 0 Replies
Heroin Crisis Orompts Calls For More Congressional Spending
WASHINGTON — As appropriators work to craft an omnibus spending package to fund the federal government, one of them is making a pitch for additional funding to combat heroin.
Sen. Jeanne Shaheen is proposing a $600 million emergency supplemental for health care and law enforcement expenses associated with fighting the heroin epidemic that's swept through communities across the country, including in the Democratic senator's home state of New Hampshire.
Shaheen outlined her supplemental proposal early Monday, also sending a letter to Health and Human Services Secretary Sylvia Mathews Burwell seeking Obama administration support for increased funding.
"New Hampshire has been hit particularly hard by this epidemic. Last year, 325 people were lost to ...
[Read More]
Friday, November 27th | Posted by 5-HT2A | 0 Replies
How Does Drug Use Affect Typing Speed? A Highly Scientific Investigation
Abstract
In the information age, touch typing skills are crucial for clear and efficient communication. But typed communication requires fine motor skill that could be impaired by commonly used
psychoactive
substances. This study examined the effects of various substance consumption on fine motor skills. One 27-year-old male journalist participated in the study. Typing speed and typing accuracy were measured after the journalist consumed
marijuana
, ...
[Read More]
Friday, November 27th | Posted by Phungushead | 1 Reply
How the Most Extreme Trips on Erowid Transformed Modern Drug Culture
"I began going into space. There were stars, and they seemed to be in a cylinder shape. They were far apart, but looking from a distance from normal eyes it would look just like a picture of space but as I came closer I could see that sorta had a cylinder depth to it that I began to enter. As I entered I began to have insight. I realized that this was some sort of astral plane in space and a sort of 'Psychic network.'" - Erowid user iliketoplay
Erowid is not a site that people often name-check as a bastion of internet culture, but it's been around longer than Reddit, longer than MySpace, and longer than Wikipedia. In 1995, around about the time of Netscape's IPO, one of the greatest single sources of online information about intoxicating substances was launched by a couple, who go by Fire and Earth Erowid. The site is still crafted in basic HTML, and seeks a task no greater than to be "an online library about ...
[Read More]
Friday, November 27th | Posted by Phungushead | 3 Replies
From Soma to Spice: A History of Drugs in Science Fiction
As long as we've been telling stories, we've been telling stories about drugs. At 4,000 years old, the Epic of Gilgamesh is generally considered the oldest known work of literature. And ultimately, it's about drugs: the end of the tale fixates on a desperate, insecure king's quest for a substance that can make him feel young again.
"There is a plant that looks like a box-thorn... if you can possess this plant, you'll be again as you were in your youth," Gilgamesh explains to his undead boatman buddy Ur-shanabi, in what may be the earliest-documented fictional effort to score drugs. "This plant, Ur-shanabi, is the 'Plant of Heartbeat,' with it a man can regain his vigour."
Gilgamesh then announces that he intends to test the stash out on...
[Read More]
Friday, November 27th | Posted by Phungushead | 0 Replies
Switzerland Briefly Legalized LSD Therapy and Then Couldn't Let It Go
In 1988, Switzerland made therapy with psychedelic drugs legal. Five psychiatrists and psychotherapists were given permission to prescribe MDMA or LSD to their patients.
It was a hell of an allowance, and at the time, shocked even the therapists who were involved.
"It was quite surprising for everyone," said Dr. Peter Gasser over the phone from his office in Switzerland. Dr. Gasser was...
[Read More]
Friday, November 27th | Posted by Phungushead | 0 Replies
Health Benifits of Tobacco
Health Benefits of Smoking Tobacco
Juniper Russo
WARISCRIME
Tue, 04 Jan 2011 00:00 UTC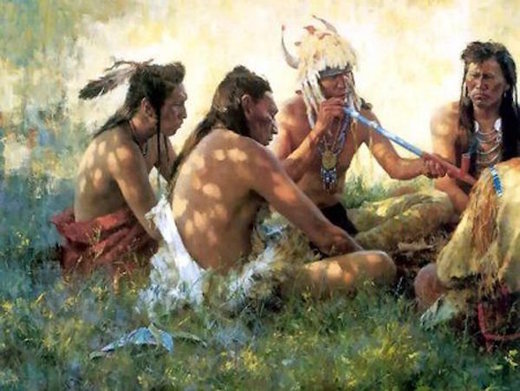 Thanks to Surgeon General's Warning labels, public smoking bans, strict regulation of advertising, excise taxes, and public service messages, nearly everyone in America is fully aware of the many health risks associated with cigarette smoking. Ongoing research has continuously proven that smoking causes lung dysfunction, cancer, SIDS, heart
...
[Read More]
Friday, November 27th | Posted by gonzochef | 1 Reply
Seems Ontario's Very First Day of Public Pot Use Was Too Much for Some Folks
Well, that was fun while it lasted.
Just 24 hours after announcing it would allow
medical marijuana
users to blaze in public, the Ontario government is doing an about-face.
Yesterday, Dipika Damerla, the province's associate health minister said the move to allow patients to smoke or vape
weed
wherever they needed was about "balancing the rights."
Today, however, Damerla told reporters the policy still needed some fine tuning.
"We've heard about the concerns around this regulation and we're...
[Read More]
Friday, November 27th | Posted by Beenthere2Hippie | 0 Replies
New York: Treating Mental Illness From All Angles
As too many people know only too well, mental health is a world of unmet needs and untold suffering. Society's ability to identify and treat emotional ailments and addiction is painfully inadequate. Families, left to themselves, struggle and fail. They often lack the resources to confront problems or don't try: two things in plentiful supply are ignorance and denial.
Into this void, bearing a multiagency "road map" with a kitchen-sink approach, has stepped Mayor Bill de Blasio. In an emotional news conference on Monday, he unveiled a citywide initiative, called
"ThriveNYC,"
to tackle mental illness and addiction.
The plan's six "guiding principles" and 54...
[Read More]
Friday, November 27th | Posted by Beenthere2Hippie | 0 Replies
"Adorable" Drug Kingpin is Daughter of Head-Honcho of the Texas DEA
"You don't see many drug traffickers retire," gloated Bill Furay, head of the DEA's office in Beaumont, Texas, following the arrest of a wealthy couple from a tiny neighborhood in Pearland. "Either they end up in prison, or they end up dead."
Furay apparently never had time to give that lecture to his teenage daughter, Sarah who was arrested earlier this month on drug-trafficking charges that could result in decades behind bars.
For many years, Furay has styled himself the implacable scourge of drug dealers, becoming a familiar presence at triumphant DEA press conferences announcing mass arrests and seizures of contraband and proceeds.
"Basically, we're targeting criminal organizations,...
[Read More]
Friday, November 27th | Posted by Beenthere2Hippie | 3 Replies
Quebec Injection Sites Expecting Approval, the First Hurdle to Them Becoming Reality
Quebec health care workers and politicians say they expect the new federal government to approve their application for supervised, illicit-drug injection sites in Montreal, which will make the city the second in Canada to host the controversial harm-reduction program.
But some are warning the strict law passed before the Conservatives left office will mean potential injection-site operators will have to navigate a complicated legal maze aimed at preventing these sites from opening. The chairman of the health centre expected to house Montreal's first legal injection site said he has "no doubt" the new Liberal health minister will approve the application after months of what he calls Conservative "stalling." Louis Letellier de...
[Read More]
Friday, November 27th | Posted by Beenthere2Hippie | 1 Reply
Flakka, Known as $5 Insanity on the Streets, is Back Terrorizing Florida
FORT LAUDERDALE — South Florida gained an upper hand in the fight against flakka with a combination punch: China's recent ban of the drug dubbed "$5 insanity" and an unprecedented visit by a delegation of Broward law enforcement officials supporting restrictions of exported chemicals.
The Chinese government, as of Oct. 1, restricted exportation of flakka's key ingredient, alpha-PVP, and 115 other chemical substances used to make synthetic
drugs
but found to have no known legitimate uses, according to a recent report published by the U.S. Drug Enforcement...
[Read More]
Friday, November 27th | Posted by Beenthere2Hippie | 3 Replies
The Legal Drug That Kills More People Than Heroin
Since Nixon declared a "war on drugs" during a speech in 1971 drug policy has been dominated by a certain style of aggressive tactics and rhetoric to curb recreational drug-use, arguably driven less by science and statistics and more by economics and emotion. Last year, over $51 billion (£34 billion) was spent towards this cause in the U.S. alone.
This graph from Business Insider, below, shows the rates of overdose deaths in America from 1999 to 2013, giving an insight into how unsuccessful, if not counterintuitive, this initiative has become.
Since 1999, America...
[Read More]
Friday, November 27th | Posted by Docta | 4 Replies
Bottle with beer inside as old as Canada found
Alexander Keith's bottle nearly as old as Canada discovered in Halifax waters
Jon Crouse was scuba diving in the Northwest Arm when he discovered a bottle dating back to 1870s, 1880s.
By Brett Ruskin, CBC News Posted: Nov 26, 2015 9:31 AM AT
A Halifax man has found a beer bottle nearly as old as Canada, with century-old suds still inside.
Jon Crouse was scuba diving in the ocean waters of Nova Scotia's Northwest Arm during a rainstorm this week. The consummate collector of undersea objects shoved his arms into the silt on the floor of the...
[Read More]
Thursday, November 26th | Posted by Alien Sex Fiend | 0 Replies
Stress Management Industry Seems to Increase Stress, Study Suggest
We seem to be in the grip of a terrible stress epidemic. According to a new study by the Chartered Institute for Personnel and Development, a professional body for managers in human resources, two fifths of all organisations stated that stress-related absence has increased. It even causes terrorism, apparently: the mother of Paris suicide bomber Ibrahim Abdeslam said she believes her son might have blown himself up because of stress.
The total number of cases of work-related stress, depression and anxiety in the past year was 440,000, according to the Health and Safety Executive, up from 428,000 cases two years earlier. So extensive is this plague that, in the HSE's view, stress accounts for no less than a third of all work-related ill-health cases. In practice, that translates into the loss of 10 million working days last year.
The problem seems particularly acute in the public sector. A...
[Read More]
Wednesday, November 25th | Posted by Beenthere2Hippie | 0 Replies
Should Society Punish Drug Users?
This interview, the latest in a series on political topics, discusses philosophical issues concerning the criminalization of drug use. My interviewee is Douglas Husak, professor of philosophy at Rutgers University. He is the author of "Overcriminalization: The Limits of the Criminal Law." – Gary Gutting
Gary Gutting:
A bill moving through Congress is proposing reductions in sentences for violations of drug laws. Some critics of the bill, including The New York Times editorial board, think it doesn't go nearly far enough. What's your view?
Douglas Husak:
I'd go much further, at least regarding penalties for drug use. I think it's a serious moral wrong to send people to prison for the recreational use of ...
[Read More]
Tuesday, November 24th | Posted by Beenthere2Hippie | 2 Replies
Court: THC in Your System, Alone, Not Enough to Deem a Driver "Under the Influence"
PHOENIX, AZ -- On Sunday, we reported that Colorado juries are increasingly acquitting people of driving under the influence of cannabis, and prosecutors are furious. The trend is important in that it represents jury nullification of an arbitrary, unscientific state law establishing a "legal limit" for blood-THC.
The case of Melanie Brinegar provided an example. As a licensed medical cannabis patient, she was charged for having a blood-THC level over Colorado's legal limit, but convinced the jury that she was not impaired and actually drives better after using...
[Read More]
Tuesday, November 24th | Posted by Beenthere2Hippie | 0 Replies
Nude, BBQ-ing Neighbor Just One of Washington State Pot, Liquor Board's Many Concerns
Of all the alarming things that inspectors of Washington State Liquor and Cannabis Board might discover about a grow op, this one may top them all.
While inspecting the background of a grower in Sequim on November 20, 2014, inspectors discovered a complaint filed against the individual with the Clallam County Sheriff's office. The owners of a rental property adjacent to the grow op allege that the grower had gotten all dressed up in his birthday suit and was "bending a metal fence post, squatting, and moving his body forward and backward," in full view of a family of barbecuing vacationers. The sheriff's report included a photo of said naked bearded man and noted that, according to the tenants, "the man appeared to...
[Read More]
Tuesday, November 24th | Posted by Beenthere2Hippie | 0 Replies
Sanders Slams Merger Of Drug Giants Pfizer And Allergan As Disaster For America
Vermont senator and Democratic presidential candidate Bernie Sanders has slammed the just-announced corporate merger of giant drug makers Pfizer and Allergan, urging the Obama administration to use its authority to block a deal that would raise prices for the public while evading billions in federal taxes.


"The Pfizer-Allergan merger would be a disaster for American consumers who already pay the highest prices in the world for prescription
drugs
," Sanders said, in a statement issued by his U.S. Senate office. It also would "allow another major American corporation to hide...
[Read More]
Tuesday, November 24th | Posted by 5-HT2A | 2 Replies